megan wilson – RN
Megan Wilson was raised on a small ranch on the Northern Cheyenne reservation in southeastern Montana. She played college basketball in Wyoming before transferring to Billings to finish her degree in Elementary Education and Psychology. She taught in Pre-K and Kindergarten classrooms in Montana and Utah before deciding to pursue a degree in nursing. She graduated top of her class as a Registered Nurse and was awarded the Student Nurse Award and overall Outstanding Undergraduate Award for her graduating class.
Megan's traditional Cheyenne name is "Sweet Medicine Woman" and she is a descendant of a long line of traditional and professional healers. She honors her ancestry by caring for people in a holistic and meaningful way. She deeply cares about the health and wellbeing of her clients, advocates for patient safety, provides quality care and delivers exceptional service. She holds herself to high standards and demonstrates this by maintaining integrity within the workplace and in her personal life.
Megan looks forward to working with each client, making individualized treatment plans to achieve natural-looking and attainable results. She is a lifelong learner and believes that education is a gift that continually gives back to the pupil. She plans on continuing her education towards an advanced practice degree as a nurse practitioner, all while maintaining the highest standard of care for B.Leaf clients through continual aesthetic training and classes.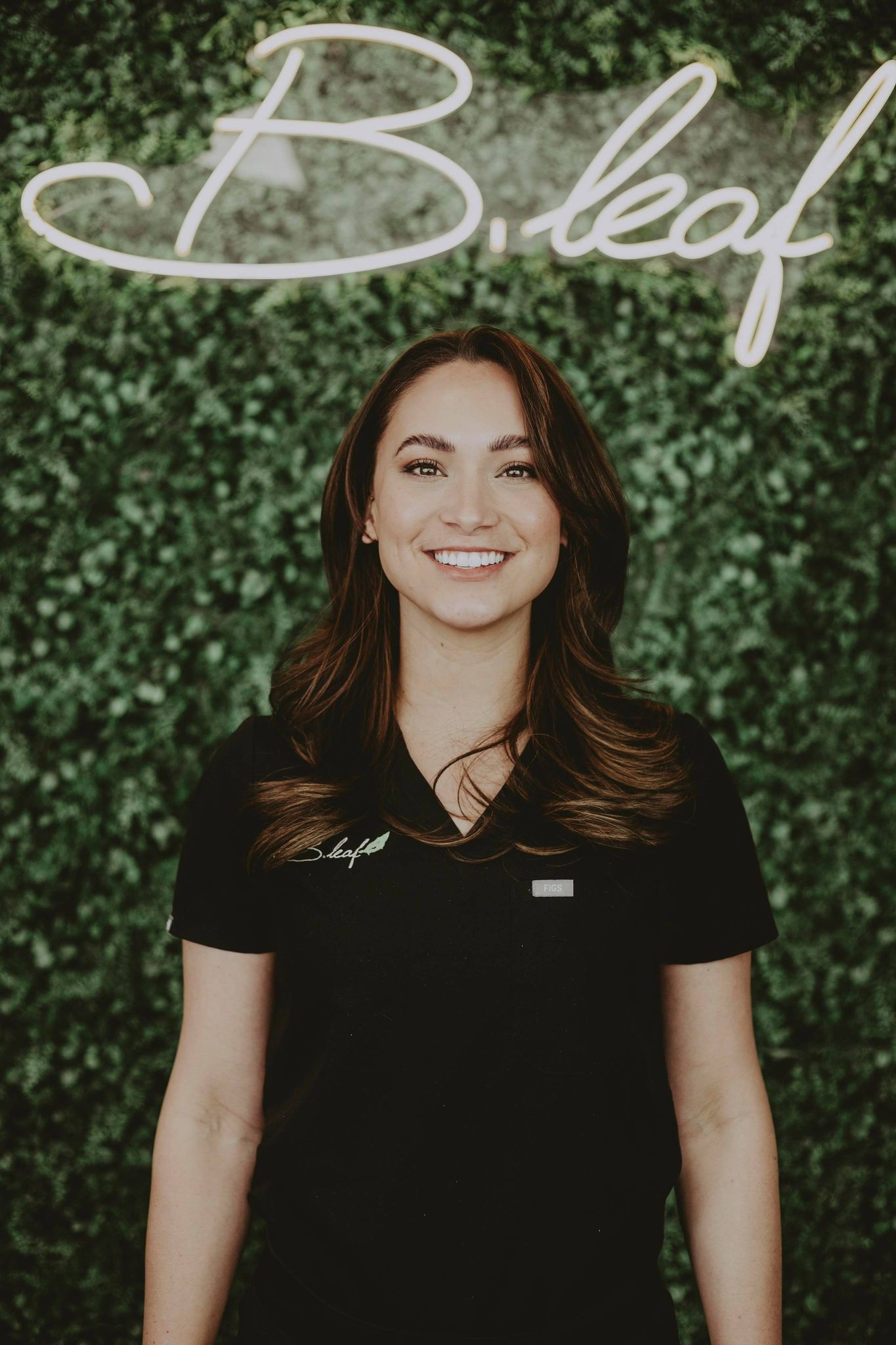 jodi lepp – E
sthetician

/laser technician

Jodi is B.Leaf's Licensed Esthetician and Certified Laser Technician. For the past 7 years, she has worked as the Lead Technician and Esthetician at a busy medical spa in Texas, and we are beyond excited that she decided to continue her career here at B.Leaf Aesthetic Clinic. She believes turning back the hands of time is not only possible but easy with great skincare and laser treatments. She loves being able to provide safe, effective, state of the art treatments. As a woman "of a certain age", she is living the changes that come with the years and sun exposure, and Fighting it All the Way!

When she's not helping her clients achieve their goals, she is spending time with her fiancé, Todd, their small herd of cows, and 3 rambunctious dogs. And of course…she tries to get back to Texas as much as she can to see her family, her two grown daughters (who she misses immensely) and friends.

Jodi is passionate about skin. Come see her and discuss how to achieve your skincare goals. You can be comfortable in your skin, regardless of your age!
heather haws – client coordinator
This Montana native brings over two decades of exceptional luxury client care to B.leaf. Heather and her family are an active staple in the local sports community in Billings. She is a proud mother that enjoys cheering on her boys, Braxton and Chazz, who play for Rocky and Senior. On any given evening, you can find her supporting her husband, Drew, while he coaches basketball for Senior High. During the off-season and occasional weekend, she enjoys sifting through treasures at local antique stores.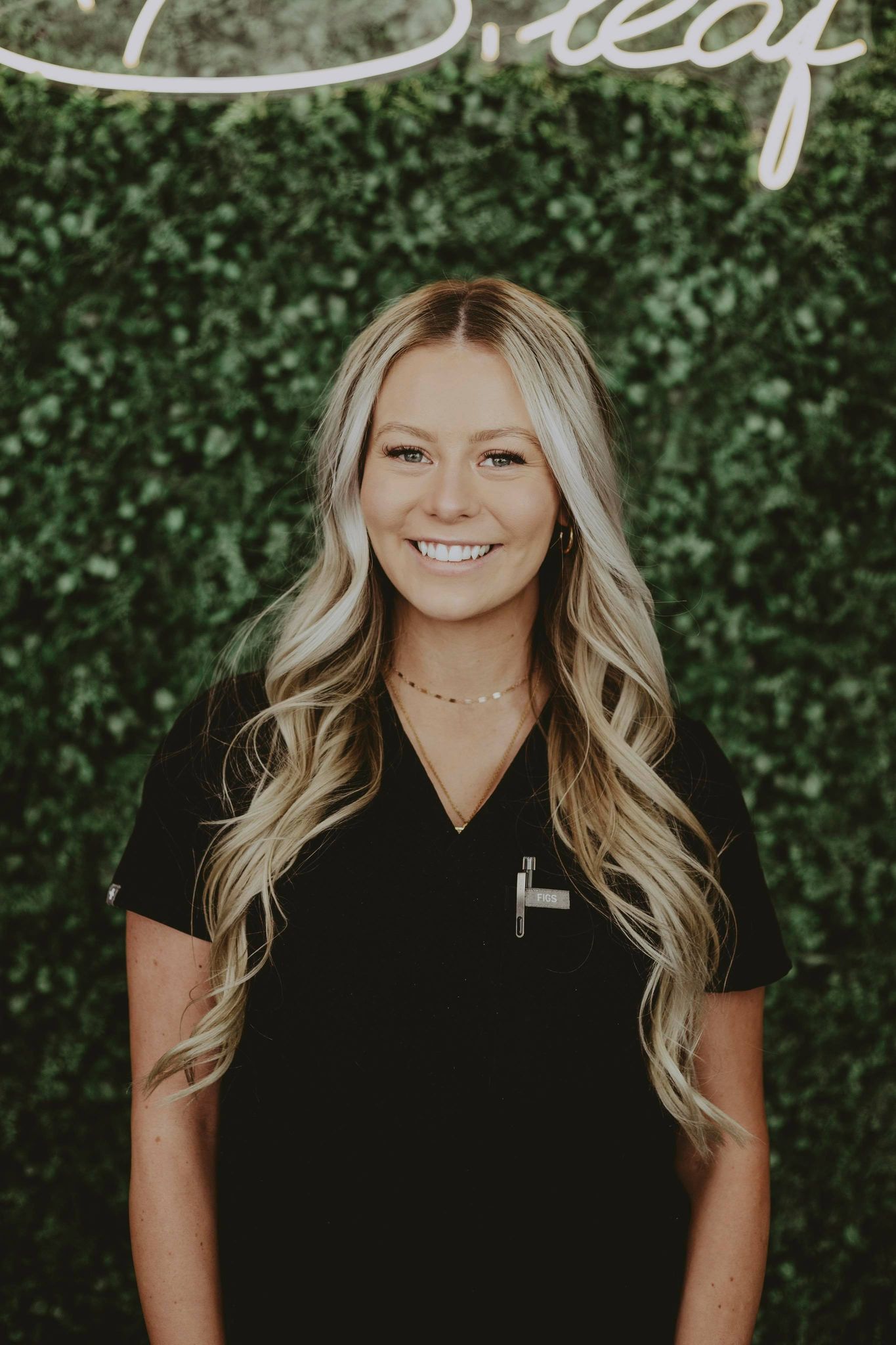 Josie
Josie graduated from the Aveda Institute Phoenix in 2016. She graduated top of her class with high honors, Premier Talent and as valedictorian.
She has always had a passion for beauty,skincare and wellness. Josies goal is to help enhance each clients inner and outer beauty. Josie provides custom facials and eyelash extensions. She plans on continuing her education with derma planning, micro-needling and laser treatments.
Outside of work, Josie enjoys traveling with husband Parker, working out, and going on walks with her two little bulldogs.
schedule your consultation
Let the trained staff at B.Leaf help you get the perfect personalized treatment plan for the results you desire.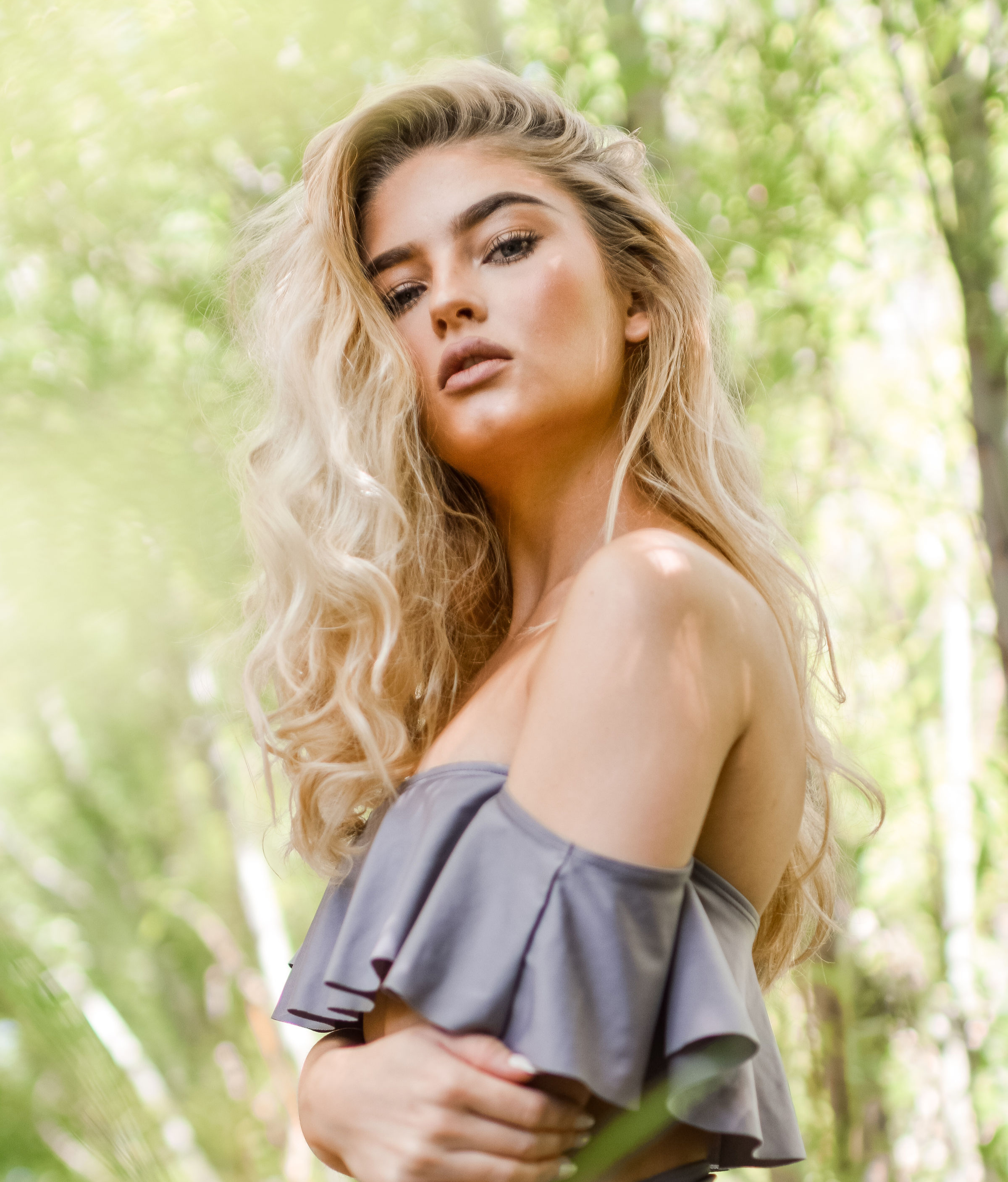 Clinic Location
Shiloh Crossing
223 Shiloh Road, Suite 3,
Billings, MT 59106
Open Hours
M-W: 9am - 6pm
Thur: 10am - 7pm
Fri: 9am - 6pm