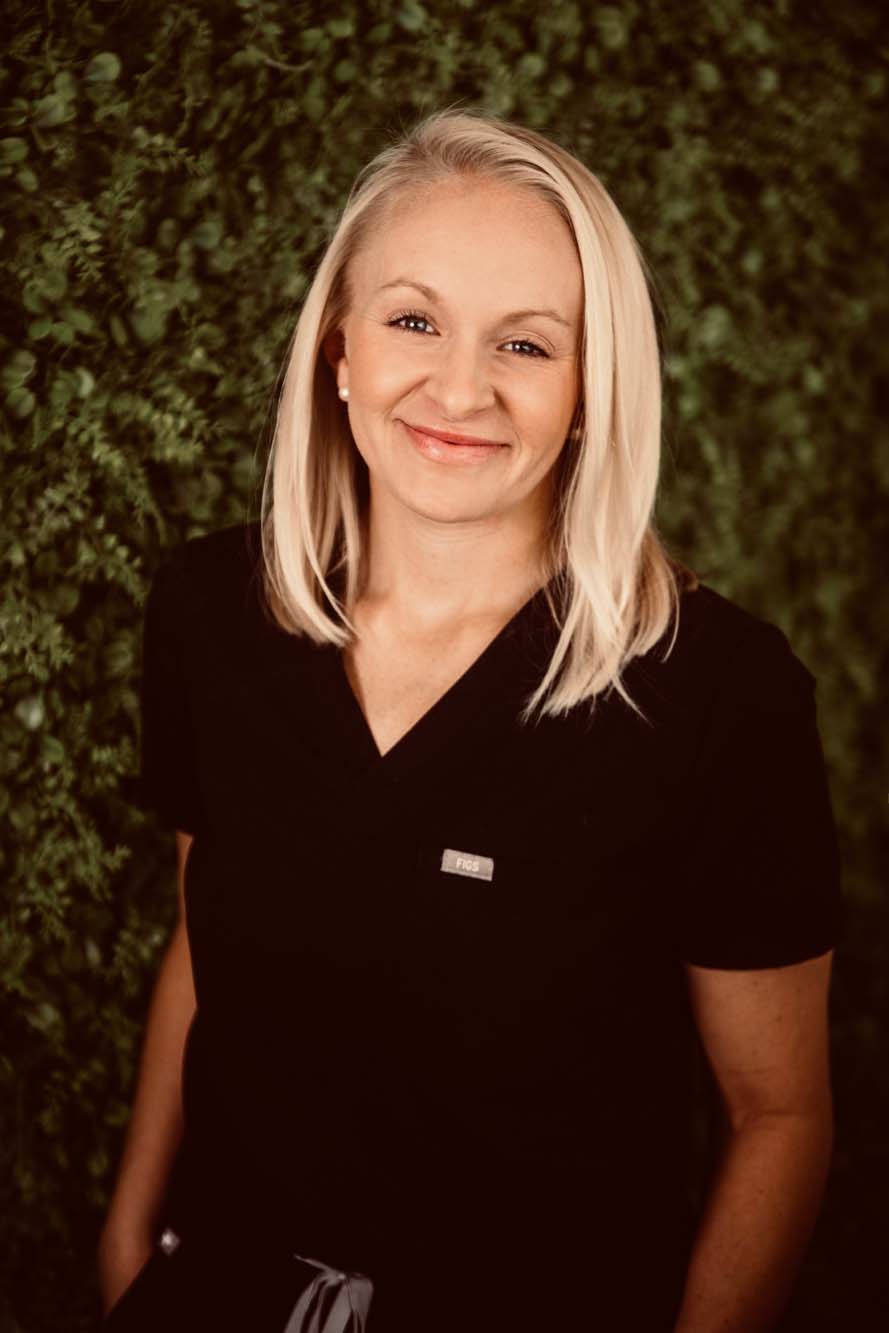 Jayme Tripp
Master Aesthetician/Owner
I'm Jayme, the 34-year-old momtrepreneur who is here to help you age gracefully and feel your best self. As the founder of B.Leaf Aesthetic Clinic, I am extremely proud to have a team that is just as passionate about this industry as myself. I've always had a passion for skincare and treatments. Starting B.Leaf has always been on the back of my mind, but a couple years ago pushed me to finally take that scary leap. We lost my brother quickly to brain cancer and it really made me look at myself and ask if I was living my life to the fullest. My brother always encouraged me to find my most challenging dream and jump in with both feet. It's in his honor I found the courage to do so.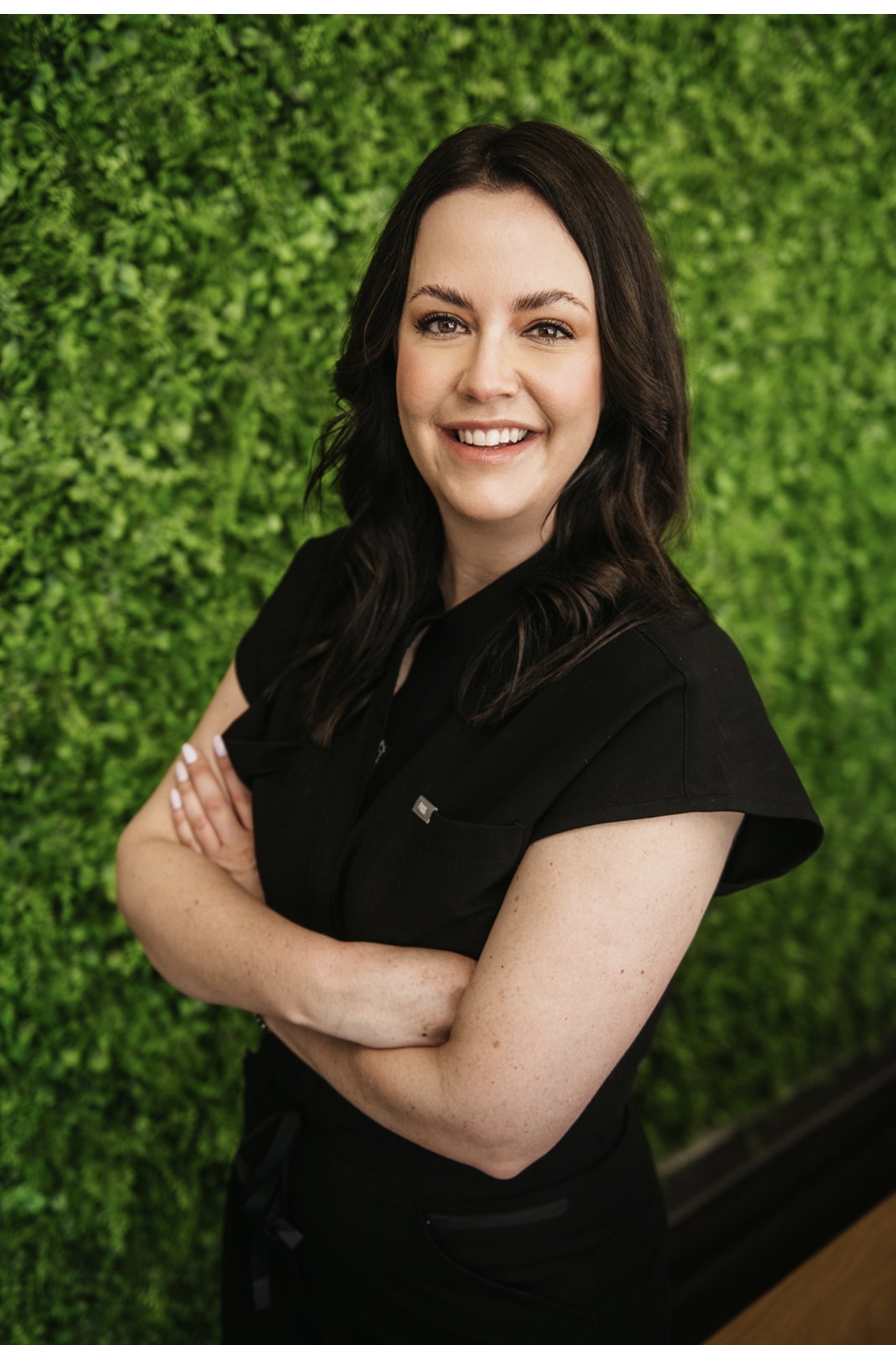 Stacey Jackson, FNP
Medical Director
Stacey happily returns to her passion of aesthetics and leadership at B.Leaf! She brings 9 years of experience as a nurse practitioner and 2 years as an aesthetic injector. Her hope is to provide the latest and safest aesthetic injection practices to the B.Leaf clients.
She is grateful and enthused to work with such a great team!
Please come see Stacey for neurotoxin or fillers! She cannot wait to build lasting relationships with all the B.Leaf beauties and become your biggest hype girl!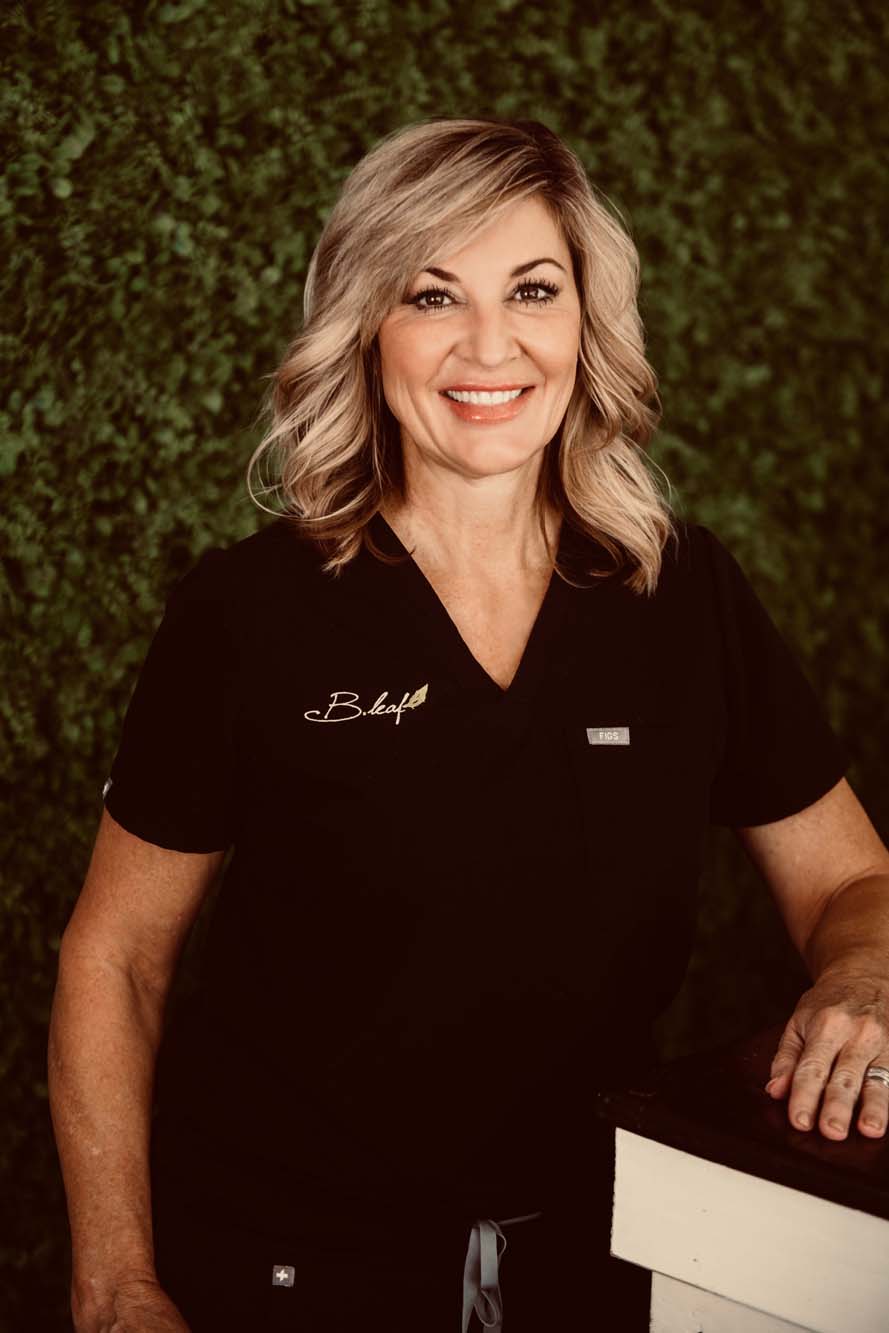 Jodi Wilson
Lead Laser Technician
Jodi is B.Leaf's Licensed Esthetician and Certified Laser Technician. For the past 10 years, she has worked as the Lead Technician and Esthetician at a busy medical spa in Texas, and we are beyond excited that she decided to continue her career here at B.Leaf Aesthetic Clinic. She believes turning back the hands of time is not only possible but easy with great skincare and laser treatments. She loves being able to provide safe, effective, state of the art treatments. As a woman "of a certain age", she is living the changes that come with the years and sun exposure, and Fighting it All the Way!
Jodi is passionate about skin. Come see her and discuss how to achieve your skincare goals. You can be comfortable in your skin, regardless of your age!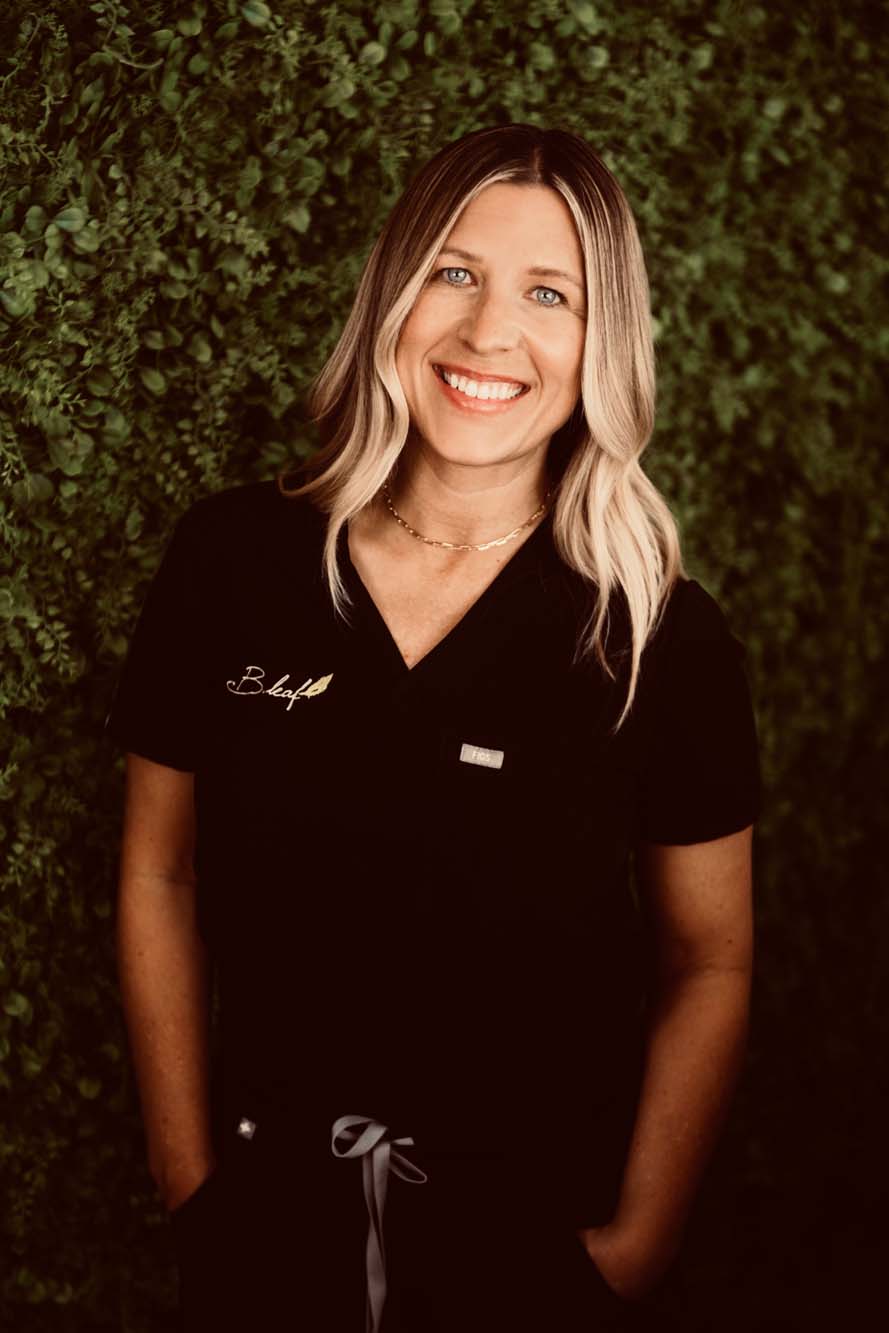 Heather Haws
Consultant/Laser Technician
This Montana native brings over two decades of exceptional luxury client care to B.leaf. Heather and her family are an active staple in the local sports community in Billings. She is a proud mother that enjoys cheering on her boys, Braxton and Chazz, who play for Rocky and Senior. On any given evening, you can find her supporting her husband, Drew, while he coaches basketball for Senior High. During the off-season and occasional weekend, she enjoys sifting through treasures at local antique stores.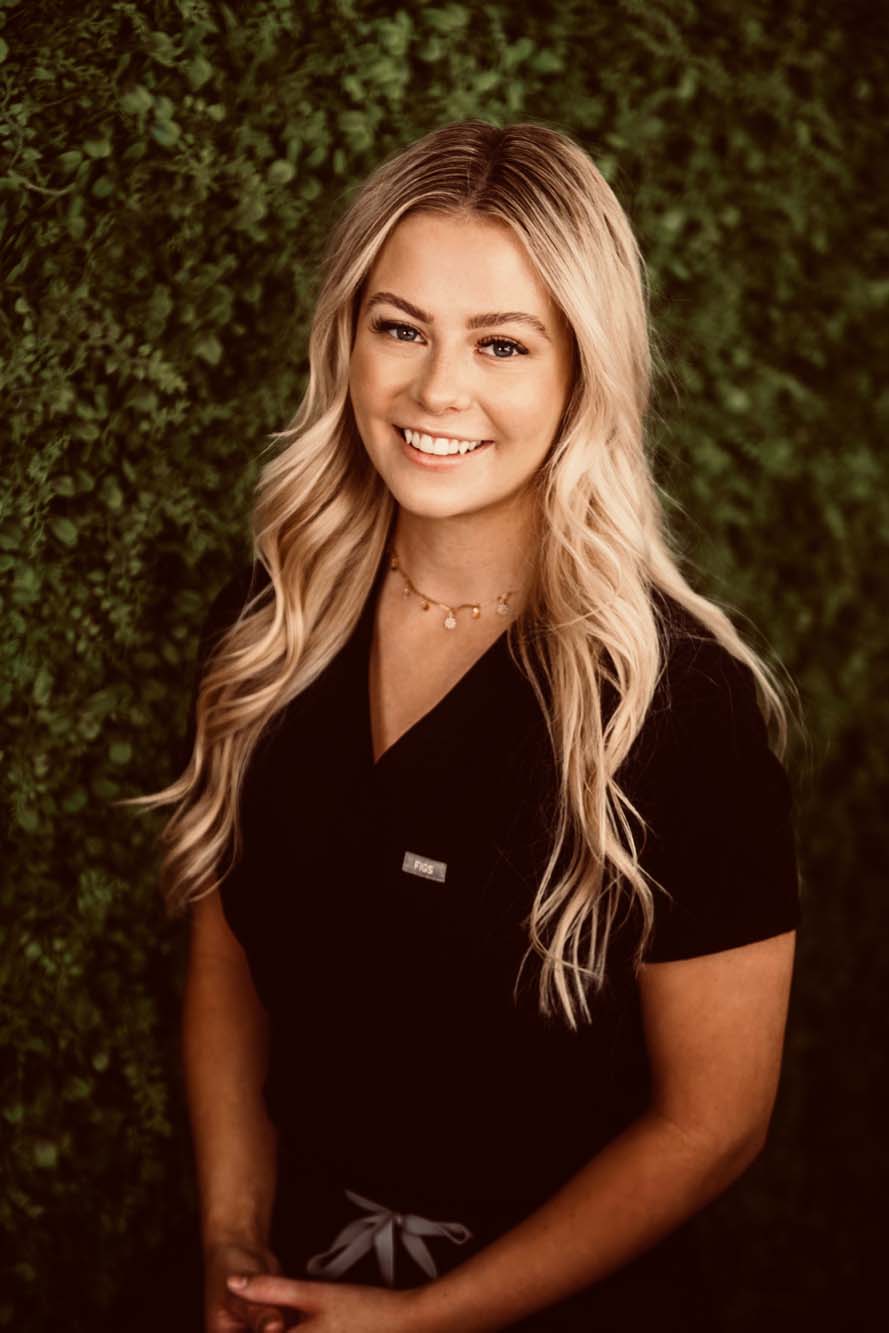 Josie Swenson
Master Aesthetician
Josie Swenson graduated from the Aveda Institute Phoenix in 2016. She graduated top of her class with high honors, Premier Talent and as Valedictorian.
She has always had a passion for skincare, beauty and wellness. Josies goal is to help enhance each clients inner and outer beauty.
Josie's services include: PRX-T33, peels, facials, micro-needling, dermaplaning and running the B.leaf Instagram page.
Josie and her husband Parker welcomed their first son Sloan Swenson in April of 2021. Outside of work, Josie enjoys traveling with her family, working out, and going on family walks including her two french bulldogs.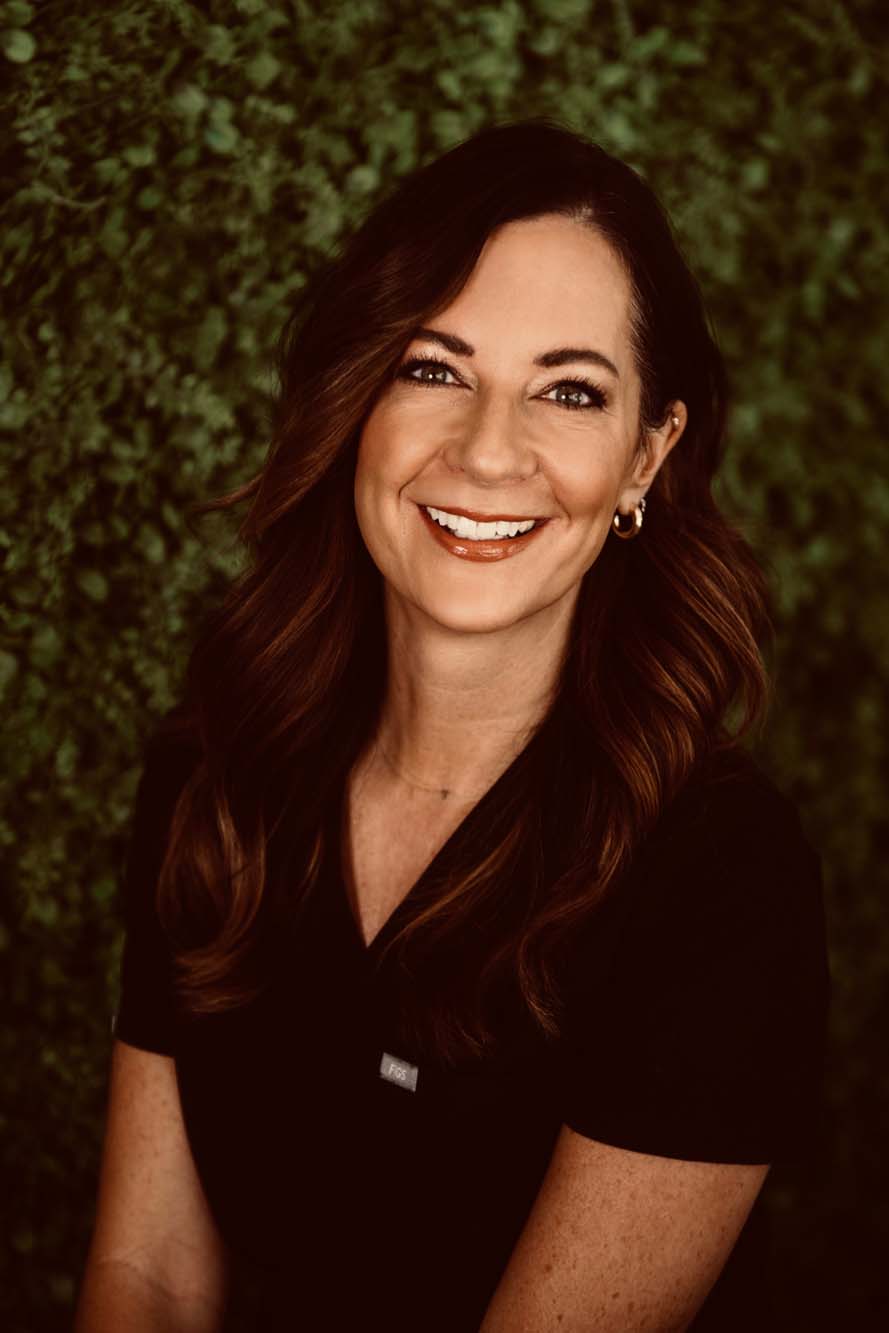 Dawn Ruby
Client Coordinator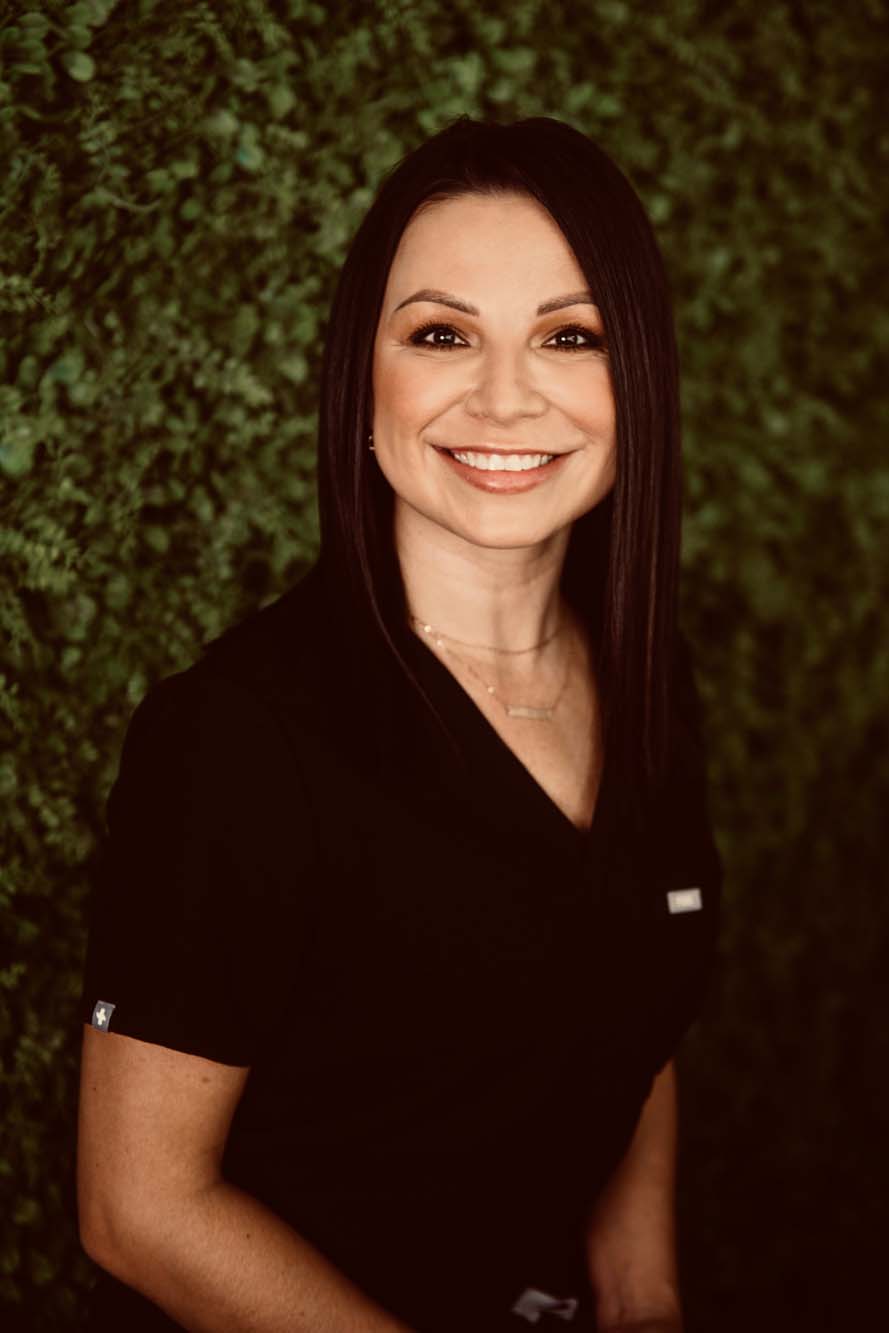 Mandy Slates
Nurse Injector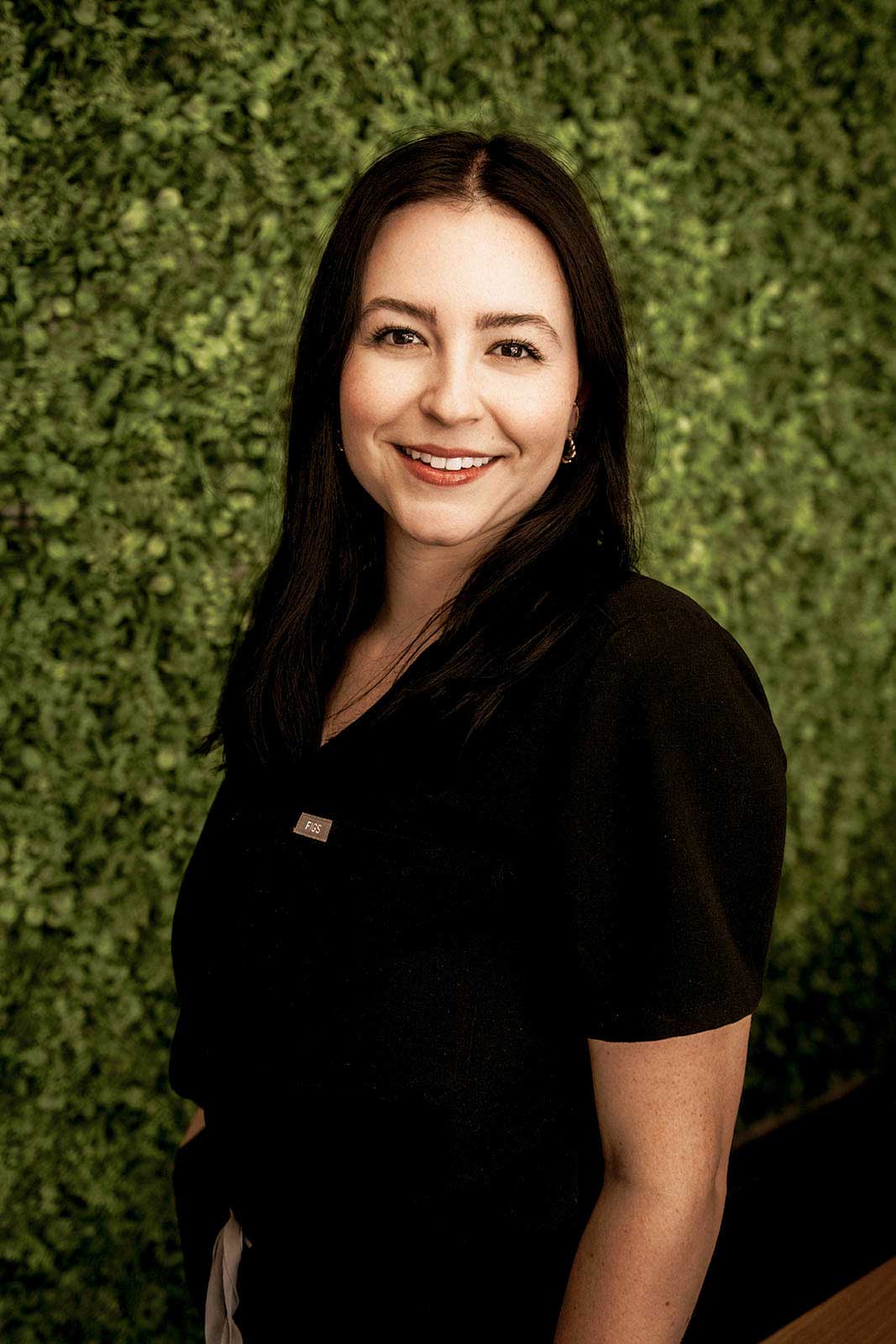 Camille
Front desk / client coordinator
Our Story

I've always had a passion for products and treatments. I love being able to watch a client's face light up when they look in the mirror feeling confident in their healthy skin. It is extremely rewarding. As I progressed into my career, I became more and more curious about different products and what made them effective. I constantly purchased products to find a line that worked. Having my own skincare line has been on my mind since the day I walked out of graduation, and after many years of dreaming, its finally a reality. My parents have been very successful entrepreneurs, so being mentored and learning from them made me realize that I could create an effective product and be successful.

Starting B.Leaf has always been on the back of my mind, but last year pushed me to finally take that scary leap. We lost my brother quickly to brain cancer this year and it really made me look at myself and ask if I was living my life to the fullest. My brother always encouraged me to find my most challenging dream and jump in with both feet. It's in his honor I found the courage to do so. 

My hope is that our brand and product will be in every vanity and at the front of everyone's mind when it comes to healthy skin. Your skin is your first impression and making a confident first impression can impact our lives. My hope is that others will believe that anything is possible, and dreams can be as big as you want them to be. My brother lived by those values and I hope someday B.Leaf will be a household name enough to create a foundation in his honor. He inspired me every day to live by our motto, "When in doubt, paddle out."
We want you to have a truly exceptional visit and experience.
To ensure this, don't be afraid to ask questions. especially those that may affect your time spent here. If we haven't answered your question below, please call us at 406.201.1970 or contact us.
WHAT IS A MEDICAL SPA?
Medical spas, also known as medspa, medi-spas, medical spa, blend the best of two worlds — a relaxing spa experience with the procedures and expertise found at a doctor's office. A doctor oversees the medical spa and is in charge of procedures that fall under the medical realm.
WHAT IS THE DIFFERENCE BETWEEN A DAY SPA AND MEDICAL SPA?
Medical aesthetic treatments go far beyond the mud baths, fruit peels and therapeutic massages found at most day spas. Treatments at many medical spas, health clinics offices are more intense and offer much more noticeable results.
Aesthetic medicine includes all procedures in the field of aesthetics except surgical procedures requiring an operating table and general anesthesia. Aesthetic procedures include dermal fillers such as Botox, Juvederm and Restalyne, permanent hair reduction, acne treatments and many more.
HOW DO I MAKE AN APPOINTMENT?
To make an appointment, please contact us directly. Upon scheduling your appointment, patients will be asked to use a credit card to guarantee the appointment. You will not be charged a fee for your appointment. A $50 fee will only be applied to your credit card should you cancel within less than 24 hours or fail to show up for your appointment.
We also recommend that you schedule future appointments in advance to ensure your preferred time is available as nights and Saturdays are the most requested times.
All booked appointments will be confirmed by our staff via a telephone call reminder or email a day or two before your appointment. Please provide us with a valid email address. Scheduling an appointment is your acceptance of these policies.
WHEN SHOULD I ARRIVE?
Please arrive 10-15 minutes prior to your scheduled appointment with a physician or if you are a new client. As we are a medical spa, we require new patients to fill out a brief medical history and consent form. If you are scheduled for dermal fillers, Botox, laser treatments or special peels, we recommend arriving 15 minutes prior to your appointment so that we can properly prepare your skin for treatment.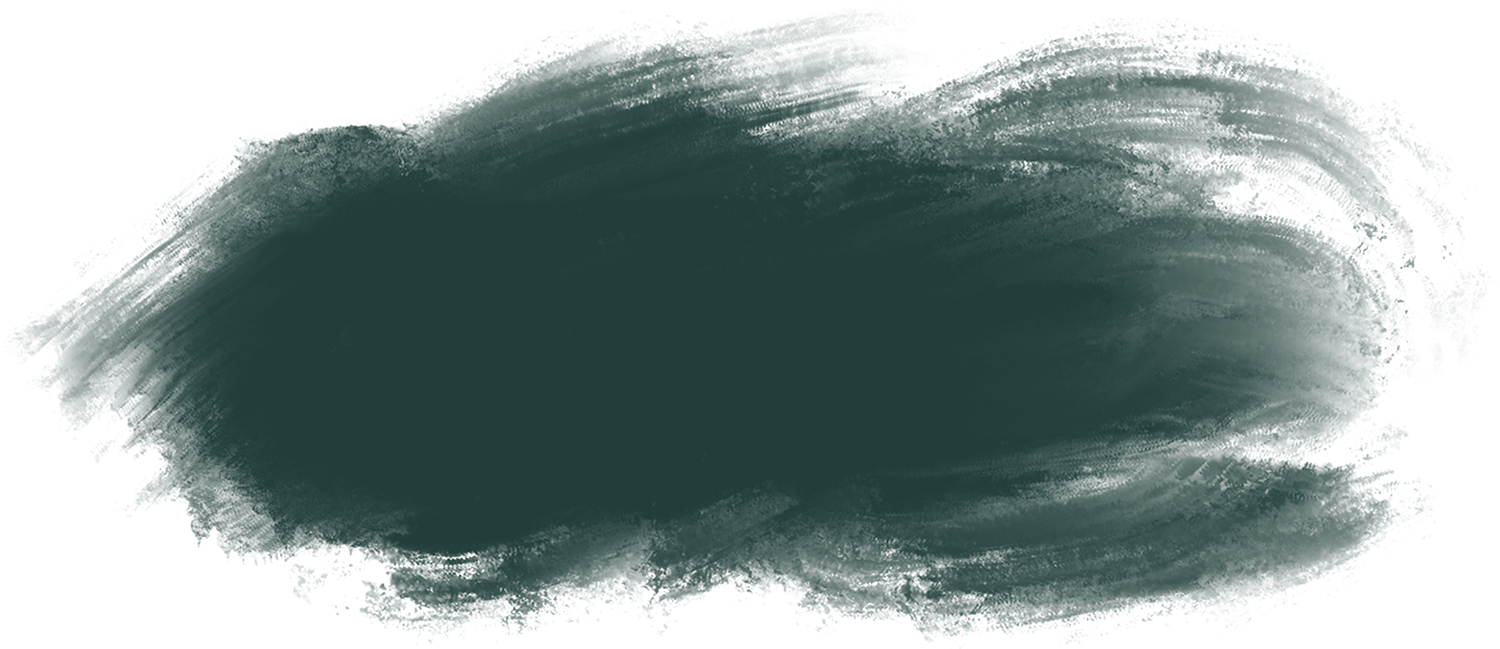 Come See Us
Schedule Your Consultation
Let the trained staff at B.Leaf help you get the perfect personalized treatment plan for the results you desire.